Color Finale™ Transcoder 1.2 | User Guide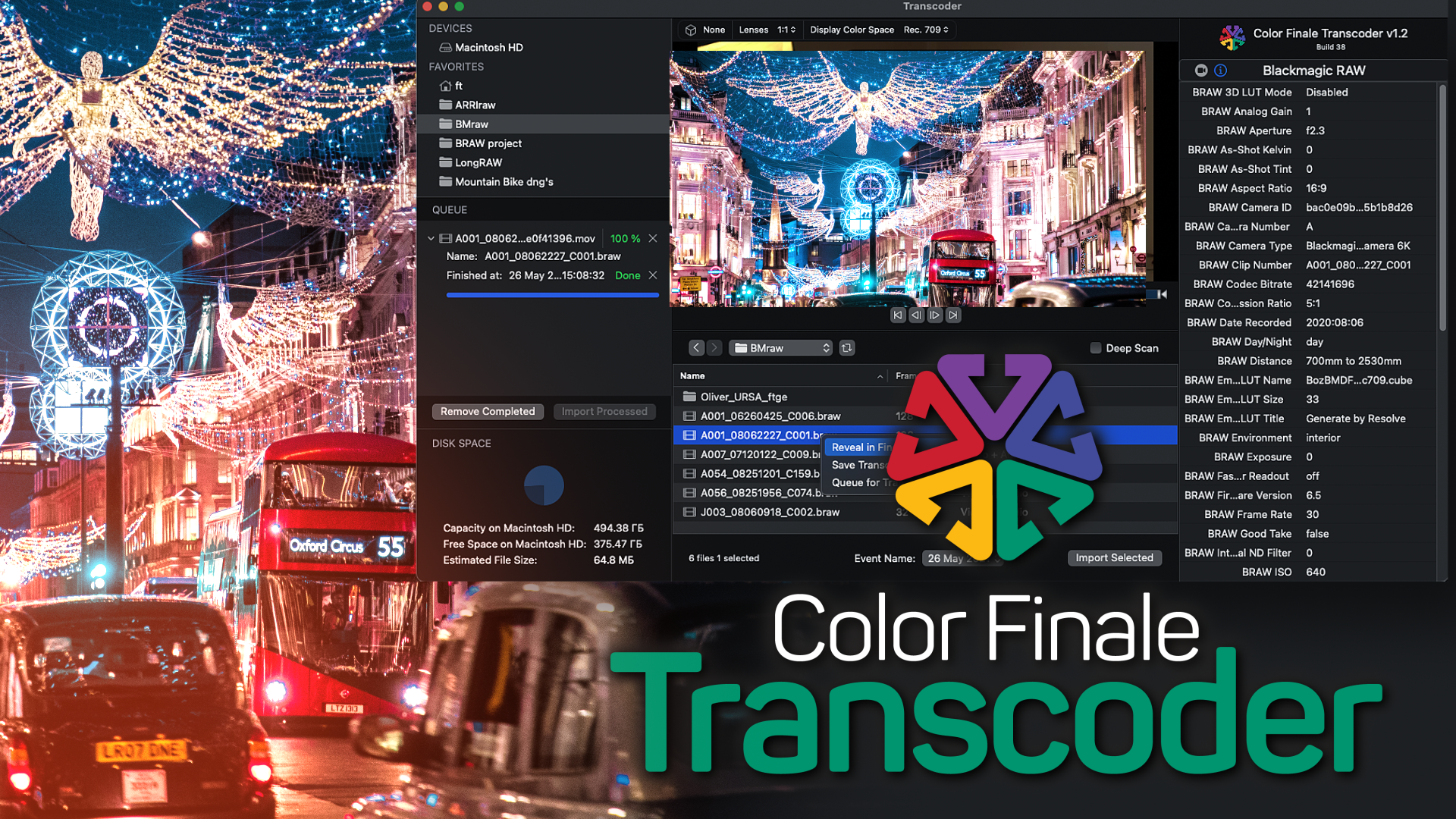 Color Finale Transcoder is a camera raw application designed exclusively to operate as a workflow extension for Final Cut Pro. Apple natively supports their own ProRes RAW format. A few other camera raw formats are also supported via software provided by the original camera manufacturer. However, some of the most popular camera raw formats are not currently supported. Color Finale Transcoder adds support for some of those formats, including ARRIRAW, Blackmagic RAW (BRAW), DNG, and CinemaDNG.
Feedback
Was this page helpful?
Glad to hear it!
Sorry to hear that.
Last modified June 1, 2021