Transcode parameters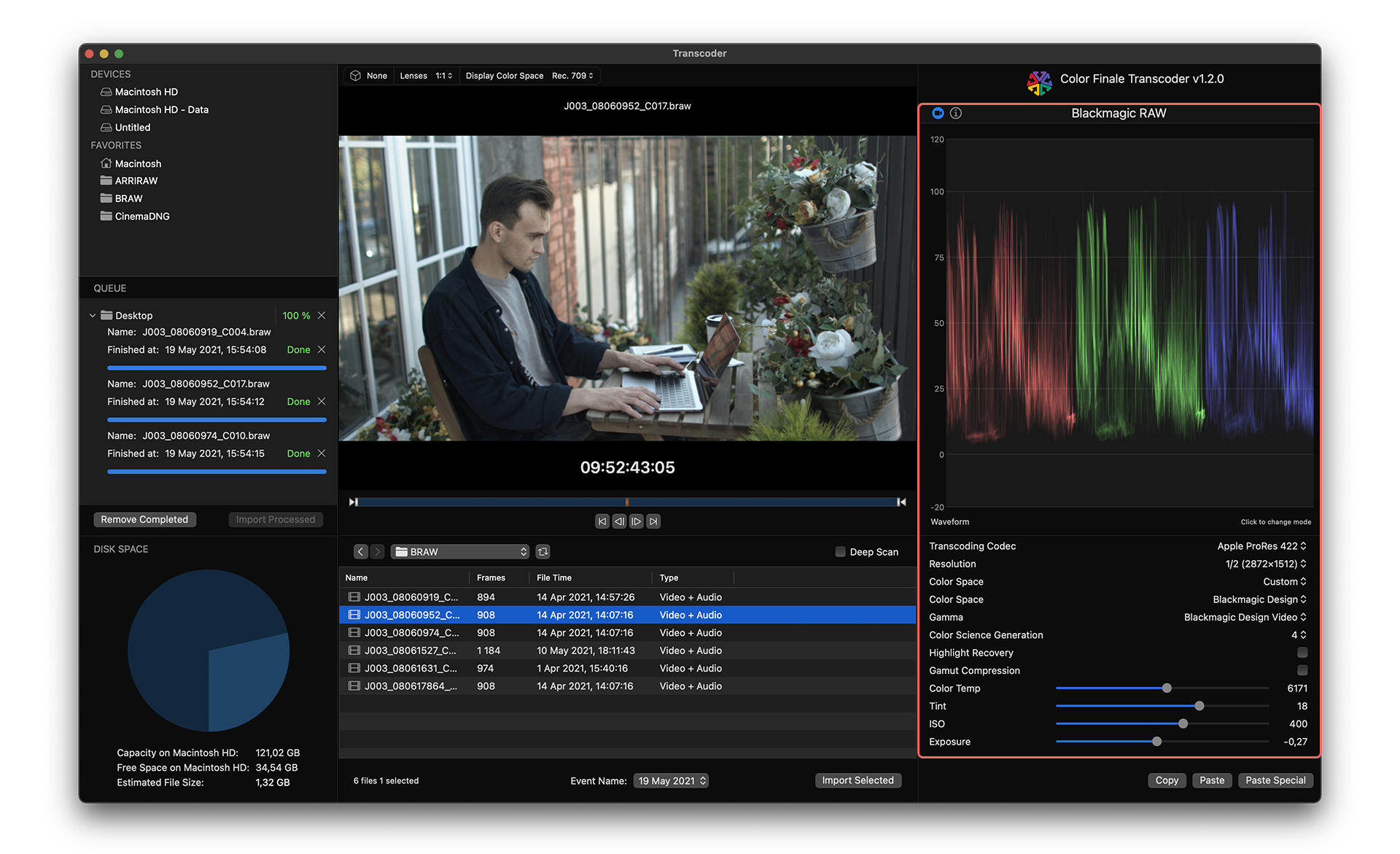 The righthand section is the most important part of the Color Finale Transcode interface. It is where you will make specific image adjustments. The controls will differ depending on whether the selected clip was recorded as ARRIRAW, Blackmagic RAW, or CinemaDNG. The format of the selected file is listed at the top right under the Color Finale Transcoder version number.
This section includes two tabs. When you click the Inspector icon, the panel switches to display the camera metadata recorded into that file. The amount of information will vary with format and camera model, so it may be quite detailed or limited depending on the file. The available data is based on what a manufacturer provides via their software development kit (SDK). Currently Color Finale Transcoder supports metadata from BRAW files and includes information such as camera settings in the 'as shot' clip.
When you click the camera icon, the panel switches to display scopes and the transcoding parameter controls.
---
Feedback
Was this page helpful?
Glad to hear it!
Sorry to hear that.
Last modified June 1, 2021