The Color Finale Transcoder application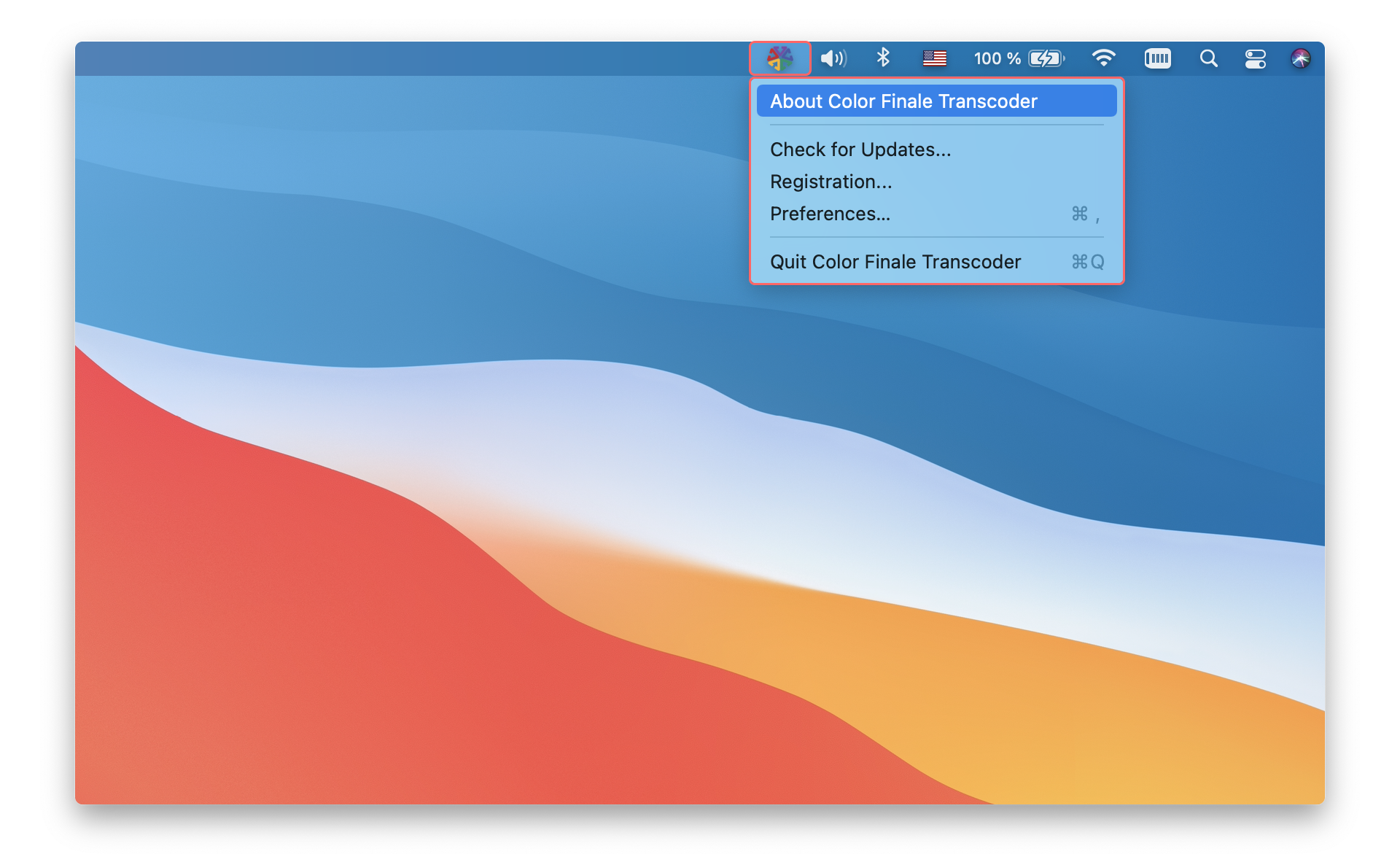 Color Finale Transcoder runs in the background when you open it from the Applications folder or start it through Final Cut Pro. Whenever it is running, the Transcoder icon appears in the Mac menu bar at the top of your display. It also continues to run following the installation process. From the menu icon, you can check for the version number (About Color Finale Transcoder), check for updates, manage your registration, set preferences (including in-app feedback), and quit the application.
When you use Color Finale Transcoder within Final Cut Pro, the Transcoder application will stay open in the background, until you manually quit the application from the menu icon. It does not automatically quit when you exit Final Cut Pro. Operation of the application to review camera raw clips or for the purpose of transcoding is only possible from inside Final Cut Pro using the extension interface. The Transcoder application must stay open while any clips in the Queue are still being transcoded. There is no harm in leaving it on; however, you may elect to quit the application whenever you are not working in Final Cut Pro, as long as all Queued transcoding processes have been completed.
Feedback
Was this page helpful?
Glad to hear it!
Sorry to hear that.
Last modified June 1, 2021