Transcoding codec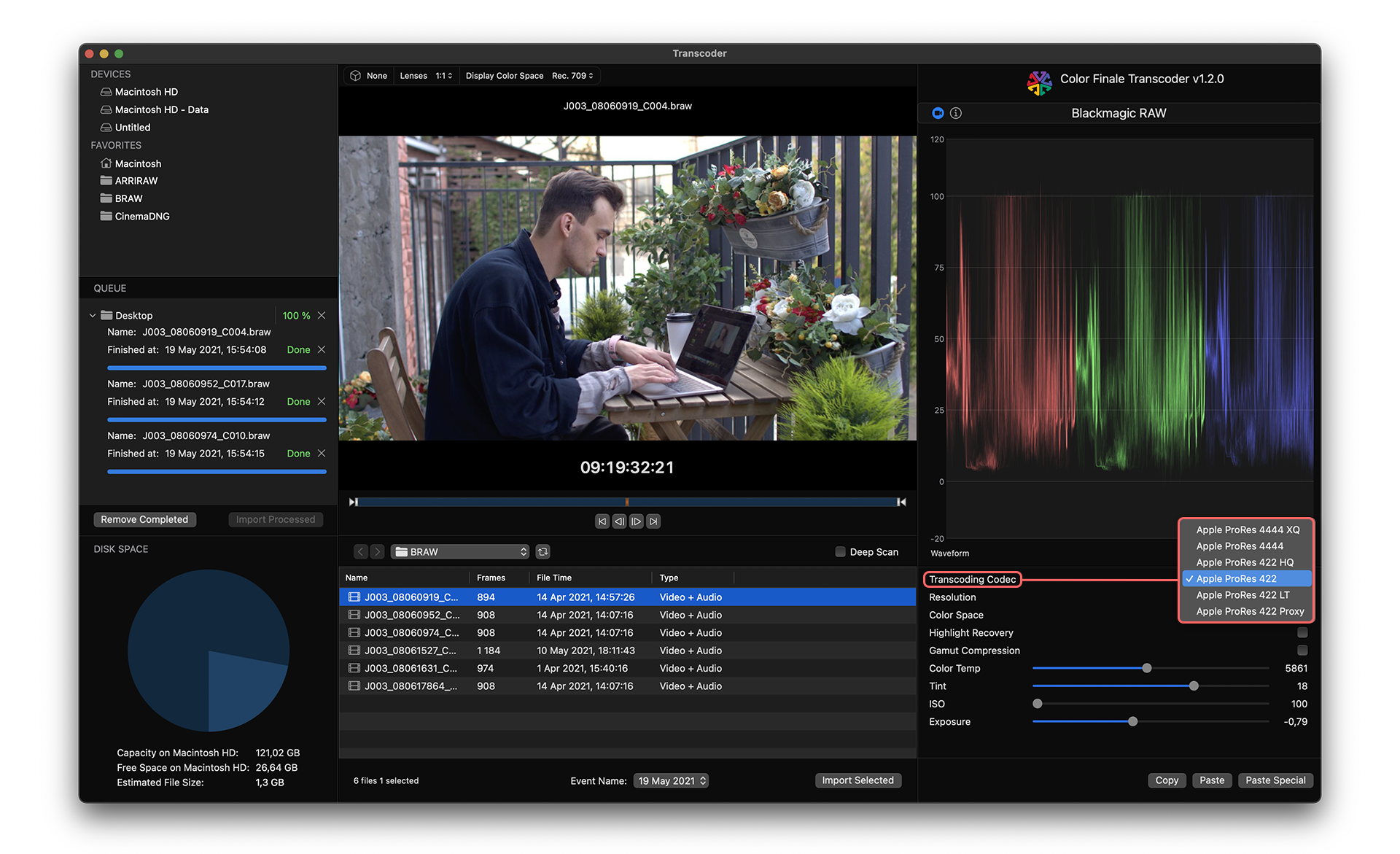 The first parameter is the target transcoding codec. All ProRes options are included under the pulldown menu, ranging from ProRes 422 Proxy to the highest quality ProRes 4444 XQ. Most editors will be happy with ProRes 422 or ProRes 422 HQ.
If you intend to only use Final Cut Pro for creative editing, but the final color correction and finishing will be completed in another application, then you may opt to choose ProRes 422 Proxy. In that workflow, the finishing editor or colorist would relink to the camera raw originals as part of their session. (It is important to decide upon and test the proper workflow at the start of any such project.) If you plan on finishing directly out of Final Cut Pro, then select the highest quality file supported by the performance of your system and drives.
---
Feedback
Was this page helpful?
Glad to hear it!
Sorry to hear that.
Last modified June 1, 2021