The viewer and browser controls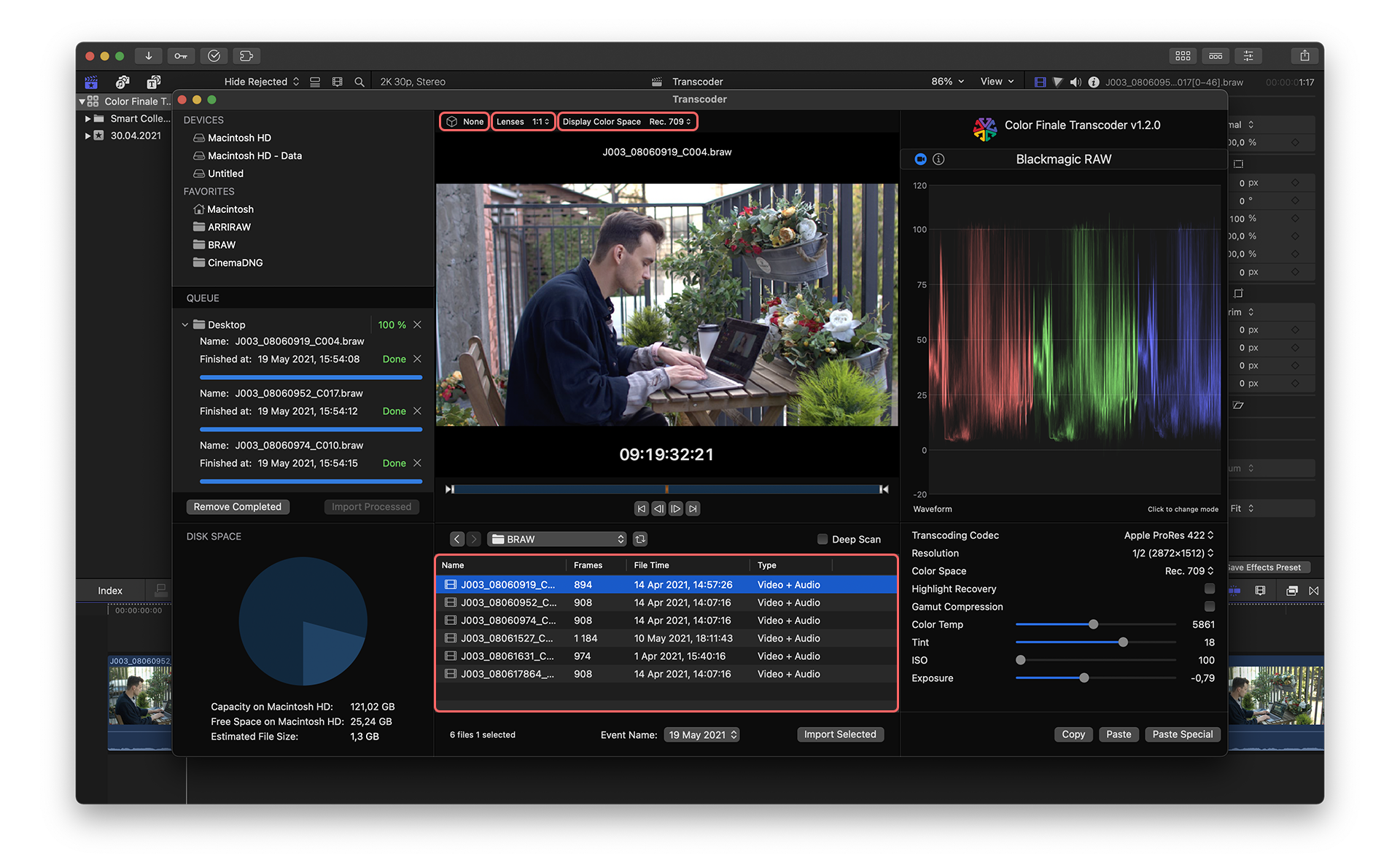 The image in Color Finale Transcoder's viewer corresponds to the file selected in the integrated media browser. The image should be representative of how that clip will look once imported into Final Cut Pro with the adjusted parameters.To maximize the size of the viewer, resize the Transcoder window and adjust the separation between interface segments.
---
Feedback
Was this page helpful?
Glad to hear it!
Sorry to hear that.
Last modified June 1, 2021