Interface
Once you have installed Color Finale Transcoder, it will appear as an available option within Final Cut Pro as a workflow extension. When selected from FCP's top bar, Color Finale Transcoder will open a separate floating window on top of the Final Cut interface. You can move and resize this window. Final Cut Pro may also be minimized, leaving the Transcoder window in the foreground.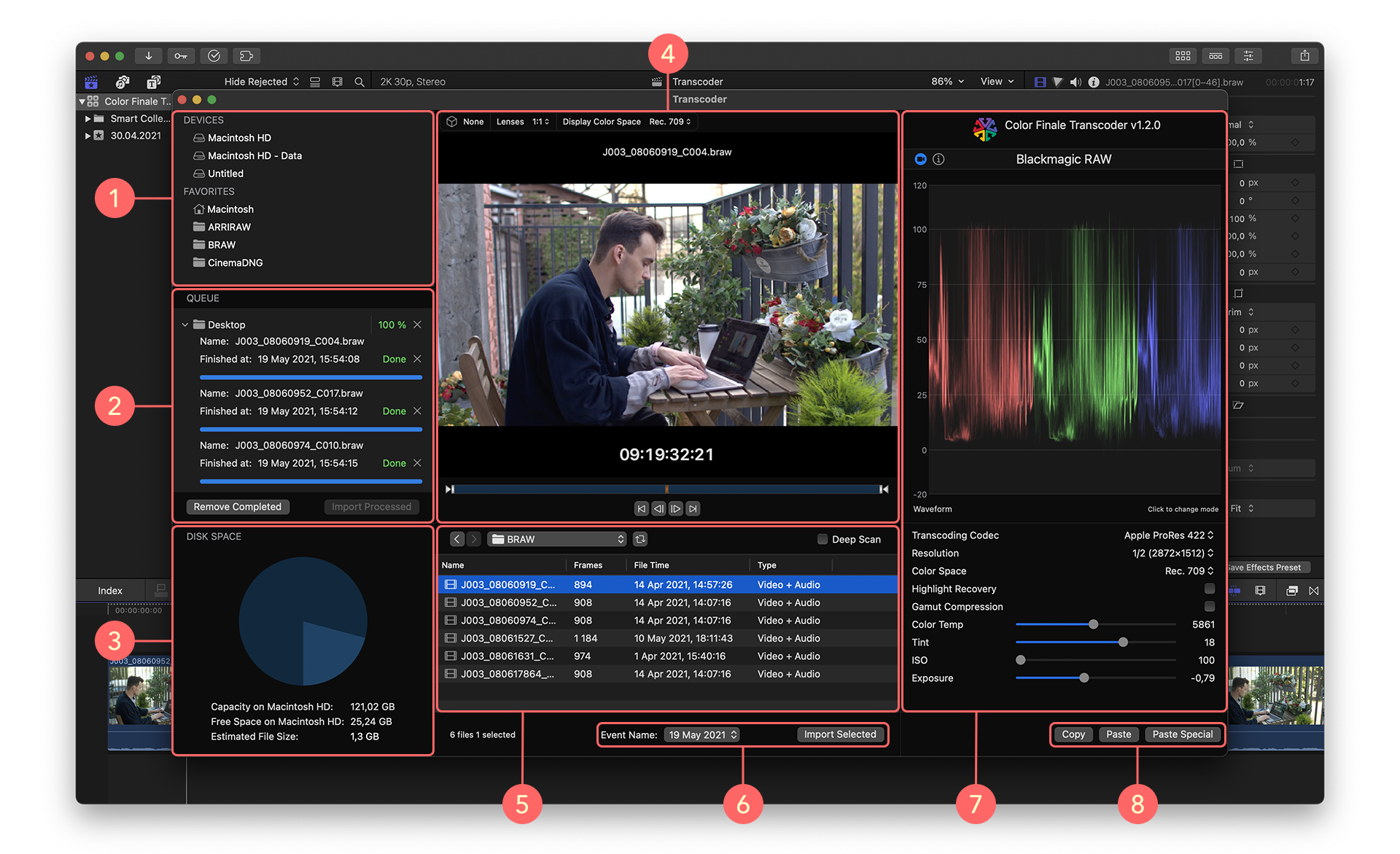 All available local, external and network drives, and Favorites.
A Render Queue
A Disk Space gauge
The media browser.
The Viewer.
The Import controls.
The camera raw/transcoding controls.
Copy and Paste.
The Transcoder interface is divided into resizable panes. At the left is a sidebar pane, which is divided into three sections. These display 1) the available local, external, and network drives, as well as Favorites, 2) a Render Queue, and 3) a Disk Space gauge. The gauge indicates the available free space on your internal system drive, along with the estimated file size of the selected clip, based on current codec and resolution parameters.
The center pane is divided into two sections - 4) the media browser and 5) the viewer. The right side of the Transcoder window is where you adjust 7) the camera raw parameters.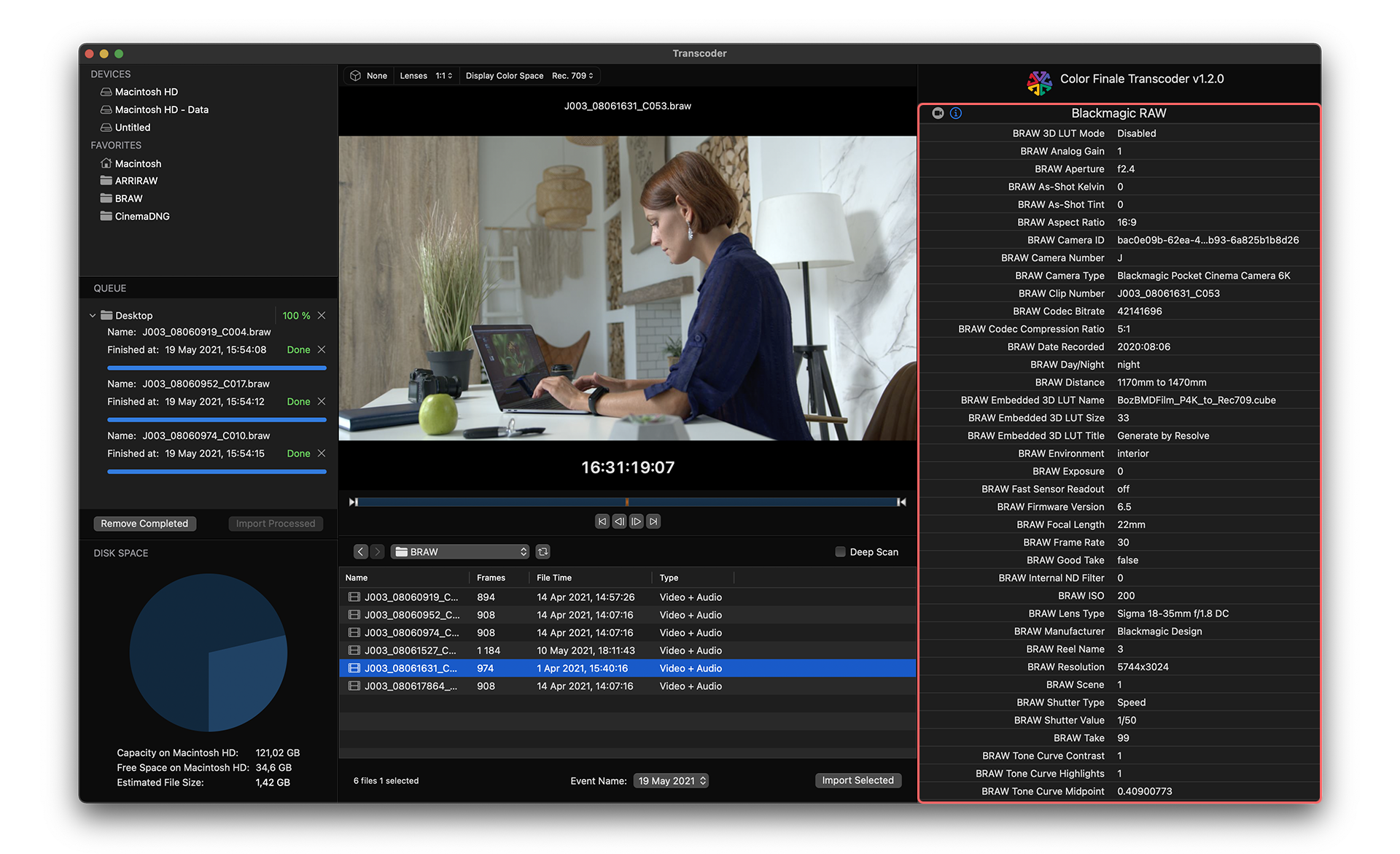 This pane includes two tabs - a metadata inspector and the camera raw transcoding controls. The camera raw tab is divided between the scopes display at the top and the adjustment parameters in the bottom half of the pane.
---
Feedback
Was this page helpful?
Glad to hear it!
Sorry to hear that.
Last modified June 1, 2021